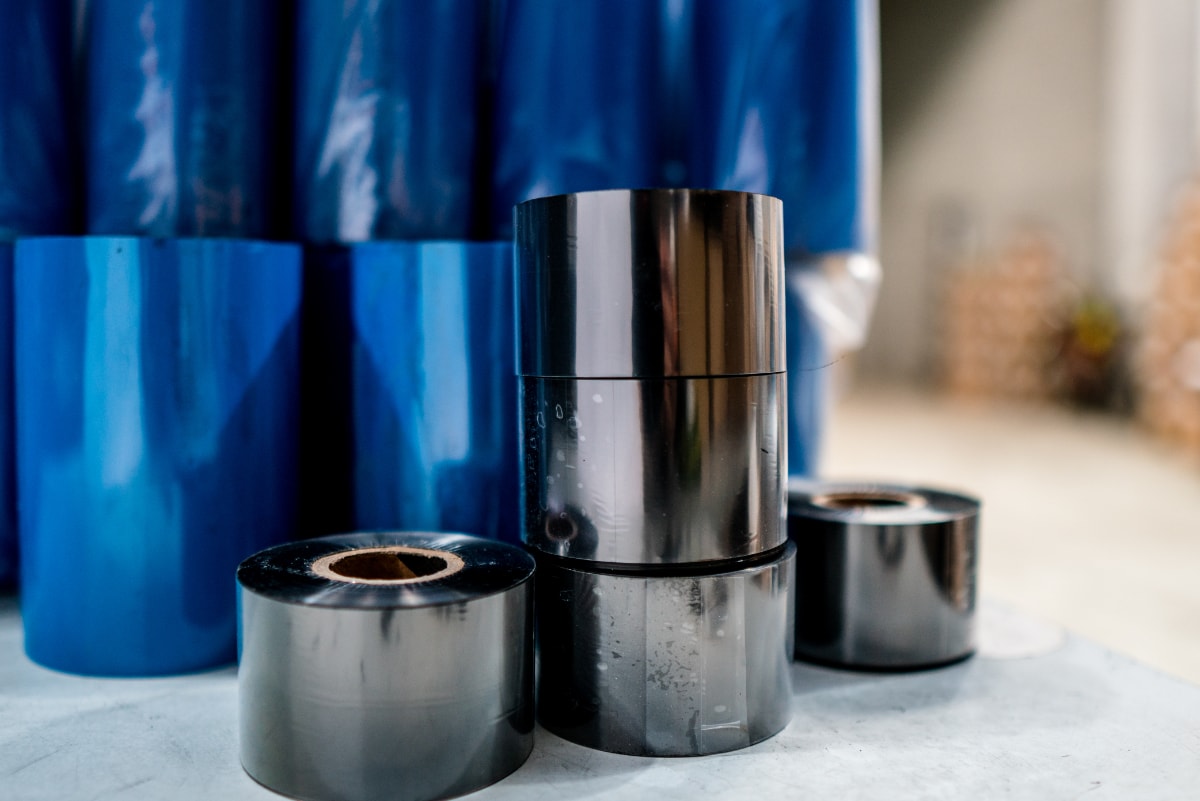 Ribbons – what can we offer to you?
We offer thermal transfer ribbons for use in every label printer. High quality products offered by Lagraf Partners ensure the best protection of a printing head and enable printing at high speeds, at the same time maintaining top printing quality. Thermal transfer ribbons is an inherent element of thermal transfer printing. Under the influence of high temperature emitted
by the head, a colour on the belt is transferred onto the base, creating overprint. The proper use of ribbons determines the quality and durability of printing.
We always tailor our ribbons to the individual needs of our Customers
Thermal transfer print brings in many advantages, including the possibility of placing information, graphics and bar codes on various surfaces, such as paper, cardboard, foil, satin and many others. Lagraf Partners provides you with more options through customising every design to your needs by changing the following parameters:
case diameter (1′′,1/2′′),
warp direction ( IN, OUT),
ribbon width (adjustment with the accuracy to 1 mm),
warp length (according to the individual parameters of printers, e.g.: 74, 300, 450 and 600 m).
The selection of the appropriate type of thermal transfer ribbons ensures optimal resistance to abrasion, scraping, the impact of water, chemicals and washing products. It is particularly important when you want to extend the lifespan of an overprint.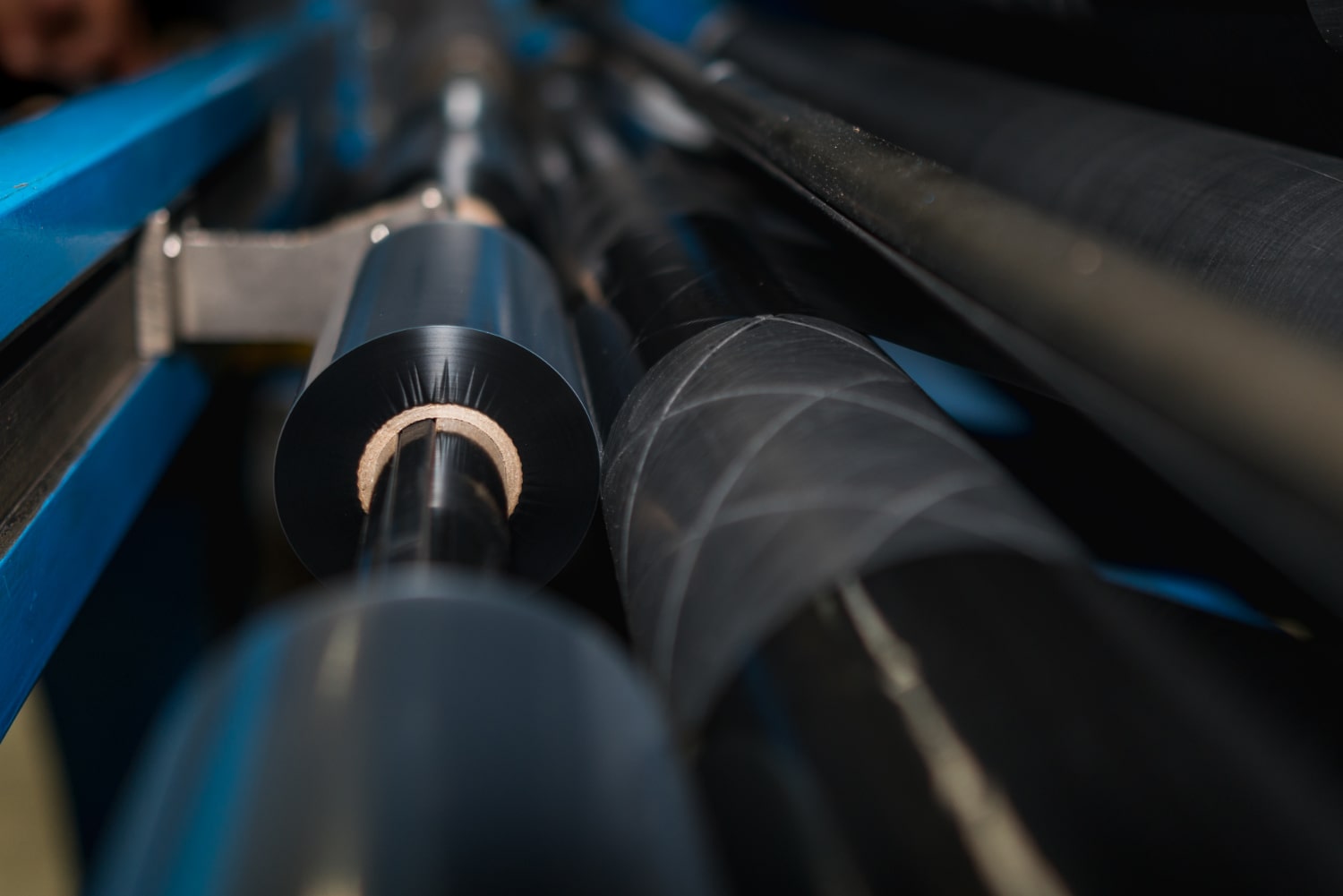 wax ribbons
Wax ribbon is intended for overprinting paper, coated and uncoated labels. It ensures the high quality of printing such elements as bar codes and small captions. Wax ribbon is characteristic for a low price and good resistance to abrasion.
colour ribbons
Colour ribbon for labels are wax-resin or resin tapes with a colour (different colours). This is a perfect solution if a colour overprint is required on labels. It ensures the excellent printing quality of fonts, graphics and bar codes on labels. This ribbon is used for printing on various materials, e.g. on textile labels, cardboard labels, plastic labels (PE, PP, PVC), garden tags and other tags. Wax and resin ribbon in basic colours is most popular. We offer such colours as: gold, white, blue, red, green, yellow, etc.
wax and resin ribbons
Wax and resin ribbon is used for overprinting such materials as paper, coated and uncoated labels, and labels made of certain synthetic materials. It stands out for the excellent printing quality of bar codes, a small text and even graphics. An additional benefit is high resistance to abrasion, the impact of alcohols and oils, humidity and temperature.
resin ribbons
Resin ribbon is one of the most durable types of tapes. It is useful especially when you want to overprint a material with low resistance to atmospheric conditions. It is characteristic for resistance to abrasion in high temperatures, the impact of chemical agents, solvents, detergents, humidity and sunlight (UV).
edge ribbons
This ribbon is intended for overprints on devices equipped with an edge head. Edge tapes enable overprinting at the very high speeds of the printer. They are used when printing a high number of labels in short time is required. A condition for using the edge tape is a printer suitable for this type of tape (with the edge head).
Contact us if you have any questions!
We will be happy to help you choose a product and manufacturing technology.
Call us or write to us. We are at your disposal from 8:00 a.m. to 4:00 p.m.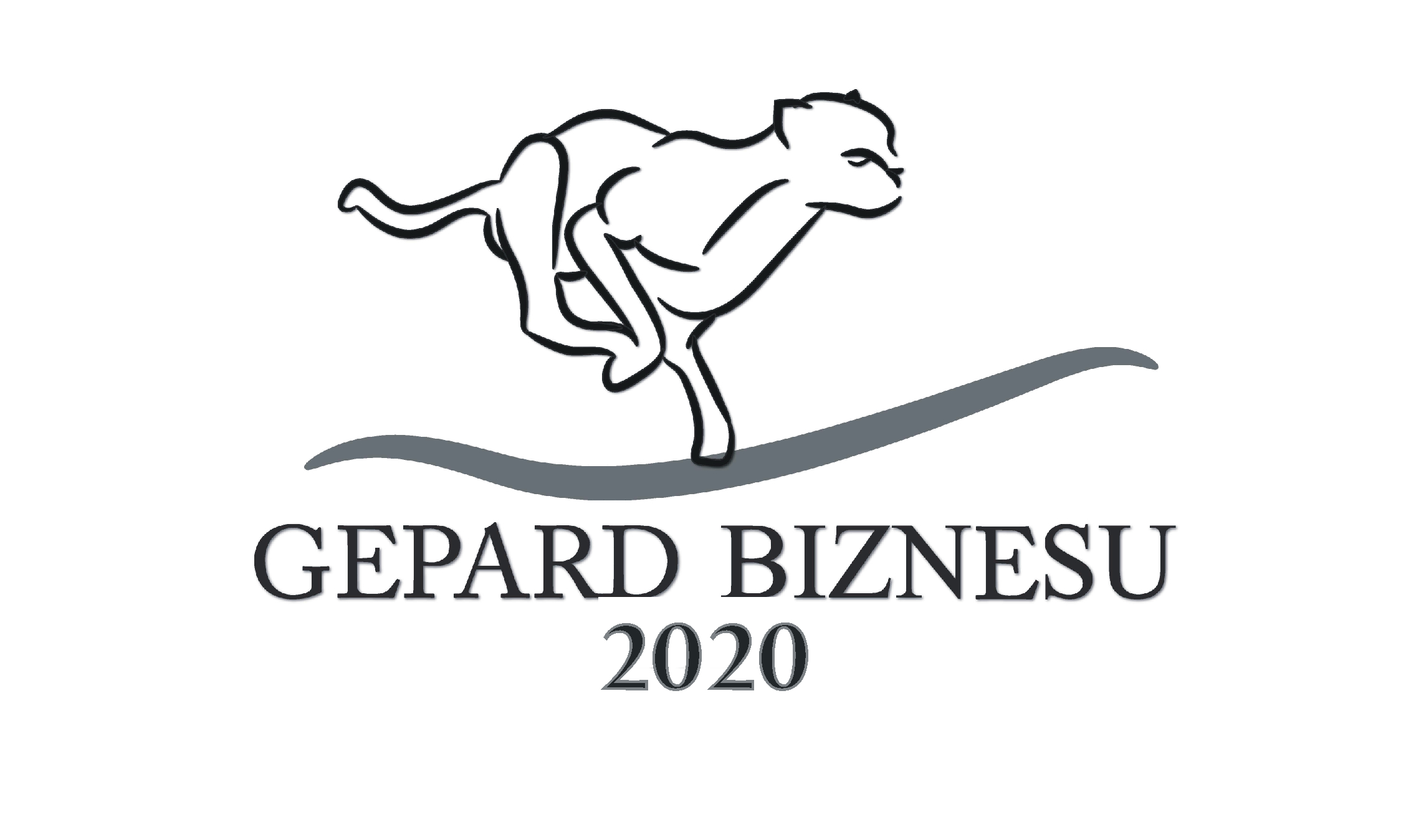 Lagraf Partners Sp. z o.o. is Gepard Biznesu 2020
Lagraf Partners Sp. z o.o. in Jelcz-Laskowice was awarded by the European Business Institute in the 15th edition of Gepardy Biznesu 2020 Competition based on financial data from the National Court
Register. Our Company develops dynamically – an average from the dynamics of net incomes and profits in the years 2018-2019 was 676.6%. That brought in the title Gepard Biznesu 2020.

Zebra Partner Connect (check the certificate)
Orders
Call us
Send a message
Adress
ul. Dziuplińska 2
55-220 Miłoszyce
Wrocław, Poland
Open hours
8:00-16:00